American Standard 4MXC8 Cassette Indoor Unit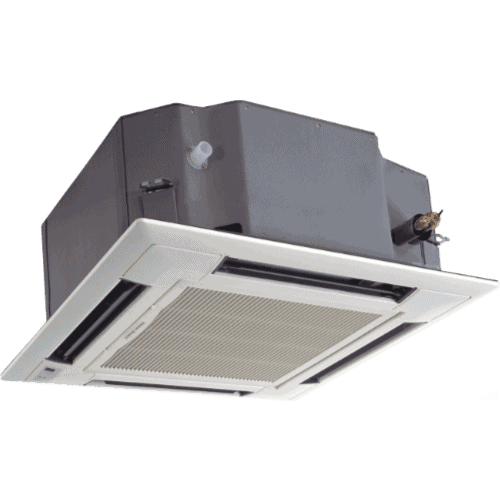 Breathe Easier
An auto clean function runs the fan in this ductless unit when it's stopped in order to prevent bacteria from forming, while the filter provides long lasting sterilization, leaving you breathing easier inside.
Quiet Operation
This ductless heating and cooling system is specially designed with air vents that efficiently reduce operation noise to provide quiet comfort.
Sleep Function
This ductless unit features a sleep function that automatically adjusts the temperature based on set sleeping time to maintain comfort in the room while you snooze, plus save energy.
More Energy Efficient
Help save money on monthly bills with a system that uses only the energy needed to perfectly cool or heat an area. With a ductless system, you don't have to worry about energy loss from worn down or badly maintained ducts.