American Standard ForeFront™ Platinum TAM9 Air Handler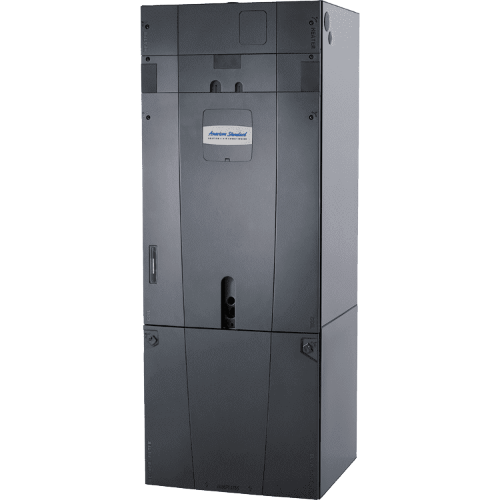 Communication Technology
With AccuLink™ technology or 24V connectivity, your Platinum TAM9 can communicate with key parts of your system. This means you can enjoy enhanced comfort and efficiency at home.
Non-Sweat Cabinet
Using 14 industry-exclusive patents, the TAM9 offers significant advantages like refrigerator-style insulation, which virtually eliminates sweating and condensation.
Humidity Control
With Comfort-R™ technology, the TAM9 helps control humidity and evenly distributes conditioned air in your home.
Promotes Good Indoor Air Quality
Fully enclosed insulation and double-wall cabinets ensure quiet, energy-efficient performance, while minimizing airborne dust and condensation that can cause mold and mildew.