American Standard Gold 16 Heat Pump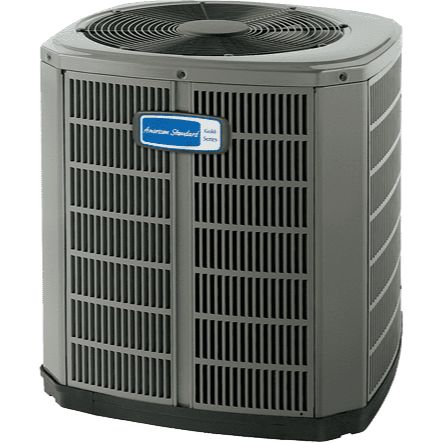 Very Efficient, Environmentally Friendly
Save on your heating and cooling energy usage while reducing greenhouse gas emissions for feel-good, responsible home comfort.
Year-Round Comfort
Uses incredible two-stage heat pumps in multiple speeds to provide an excellent mix of value, contentment, and efficiency all year long.
Save Energy at Home
The Gold 16 heat pump is a great choice that may help save energy and lower your your monthly energy use.
Quiet Operation
A system that's quiet and has top-tier efficiency ratings so that you can save on energy bills and enjoy a comfortable house without the noise.
The Hybrid System Advantage
Pair your heat pump with a gas furnace to enjoy the benefits of a hybrid system. Once your heat pump reaches its heating capacity, your gas furnace steps in to keep you comfortable. Together, they offer you reliable comfort that could lower your energy costs.