American Standard Inline Ventilator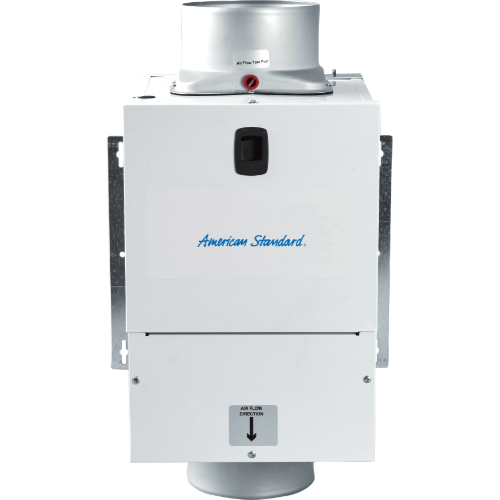 Remove Unwanted Moisture
The Inline Ventilator helps to manage the humidity and temperature levels of the air allowed to enter the home for optimal comfort.
Smart Functionality
Optional 24V functionality with our smart thermostats allows ventilation control from your smartphone or computer so you can easily improve your home's air quality throughout the year with a touch of a device.
Lasting Performance
All component materials in American Standard ventilators are rigorously tested for long-lasting performance and durability.
Energy Efficient
Internally mounted sensors allow for the Inline Ventilator to be set up by the installer for meeting "Code Compliant" ventilation standards or for "Energy Preferred" ventilation by limiting the intake of outdoor air that is too humid, too hot, cold, or dry.