American Standard Link UX360 Smart Thermostat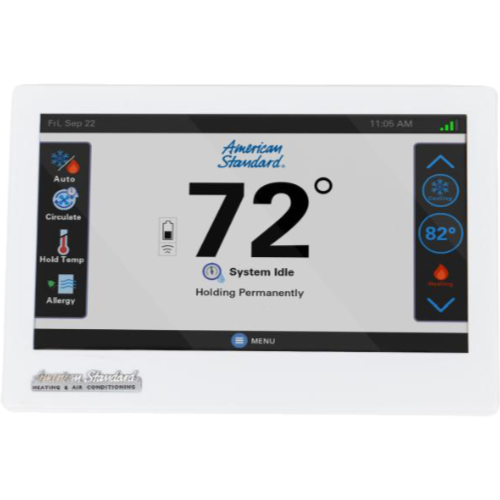 Link Communicating Technology
Enjoy easy and convenient control over your smart thermostat with American Standard® Link Communication technology. This world class communicating system allows homeowners to control their thermostat from any web-enabled device.
System Controller Included
Not only does this smart thermostat have Link Communication, it also comes standard with a system controller that increases accuracy, maintenance, self-configuration and more.
Convenient Reminder Alerts
It can be tricky to remember when to service your HVAC system or change your air filter. Luckily, this smart thermostat comes with reminder alerts so you'll know whenever your HVAC system needs a tune-up.
Built-In Humidity Sensor
Maintaining optimal humidity levels in your home is important, which is why the American Standard Link UX360 comes with a built-in humidity sensor that reads and reports indoor humidity.