American Standard NAXSST Outdoor Heat Pumps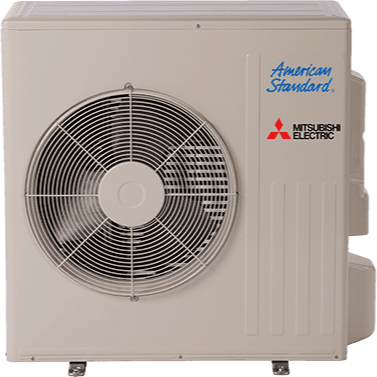 Easy Installation
Ductless systems are easily installed in any space you need. Without components like ducts or vents, your HVAC dealer can install the system quickly and without disrupting your living environment.
Your Comfort Is in Your Hands
Take control of your home comfort. The NAXSST Heat Pump ductless system gives you the power to control the temperature, fan speed and air direction for each room with smart home devices.
Breathe Easier
This ductless system is equipped with washable, anti-allergen filters to help improve your home indoor air quality. Filters help trap dust, bacteria, and other particles floating in the air you breathe.
Advanced Heating Technology
Rest easy on cold days with this ductless system. Thanks to hyper-heating inverter® heat pump technology, this system can provide warmth in extreme climates, down to -13°F.