American Standard Platinum 18 Heat Pump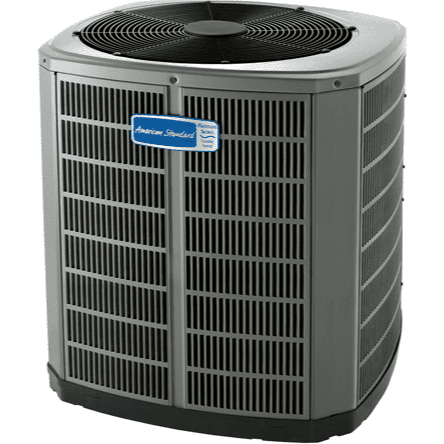 Variable Speeds, Maximum Comfort
AccuComfort™ technology allows the variable-speed system to consistently adjust to run at a more efficient speed to maintain your personal level of home comfort.
Top-Ranked, Highly Efficient
This heat pump is ranked one of the most efficient on the market as it has top SEER2 and HSPF2 ratings and automatically adjusts to keep you comfortable.
Quiet Comfort
Quiet system operation compared to competitors for dependable comfort that works smarter for ideal home enjoyment.
A System You Can Count On
Built with quality materials, innovative features, durable construction and backed by our independent American Standard Heating & Air Conditioning Dealers to ensure you get dependable comfort for years to come.
The Hybrid System Advantage
Pair your heat pump with a gas furnace to enjoy the benefits of a hybrid system. Once your system reaches its heating capacity, your gas furnace steps in to keep you comfortable. Together, they offer you reliable comfort that could lower your energy costs.