American Standard Silver 15 Heat Pump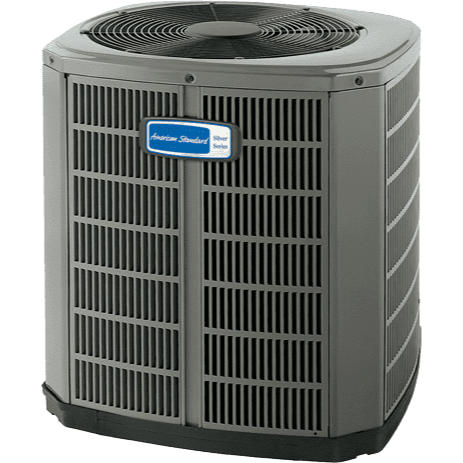 Value Meets Efficiency
Our best value, the Silver 15 Heat Pump has a 15.6 SEER2 rating and saves you up to 50 percent on your heating and cooling energy usage.
Reliable Comfort, Environmentally Friendly
The Silver 15 Heat Pump surpasses government efficiency standards and cools and heats with an environmentally-friendly refrigerant that is ozone safe and helps to reduce greenhouse gas emissions.
A System You Can Count On
The Silver 15 Heat Pump offers affordable heating and cooling that provides efficient and reliable cooling, thanks to its Spine Fin™ coil and Duration™ compressor.
Quiet Operation
A system that's quiet and has top-tier efficiency ratings so that you can save on energy bills and enjoy a comfortable house without the noise.
The Hybrid System Advantage
Pair your heat pump with a gas furnace to enjoy the benefits of a hybrid system. Once your heat pump reaches its heating capacity, your gas furnace steps in to keep you comfortable. Together, they offer you reliable comfort that could lower your energy costs.