American Standard Silver 15 Low Profile Heat Pump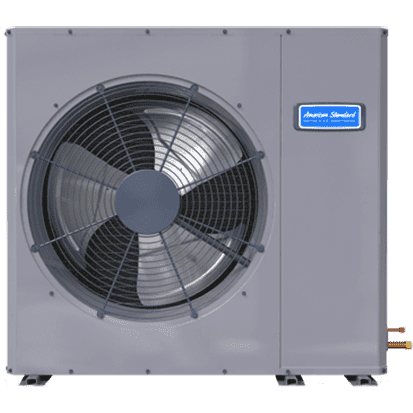 Great for Space Constrained Areas
The Silver 15 Low Profile Heat Pump is ideal for zero lot line applications and other space constrained areas. Ensuring your family will stay cool and comfortable with your space requirements.
Excellent Efficiency, Environmentally Friendly
The Silver 15 Low Profile Heat Pump surpasses government efficiency standards and cools and heats with an environmentally-friendly refrigerant that is ozone safe.
Quiet Operation
Keeps operating noises to a minimum, even on the hottest days, with this quietly efficient heat pump.
Reliable Comfort
Enjoy your ideal temperature with a heat pump that provides reliable comfort all year long.
The Hybrid System Advantage
Pair your heat pump with a gas furnace to enjoy the benefits of a hybrid system. Once your heat pump reaches its heating capacity, your gas furnace steps in to keep you comfortable. Together, they offer you reliable comfort that could lower your energy costs.