American Standard SlimFit Filter Rack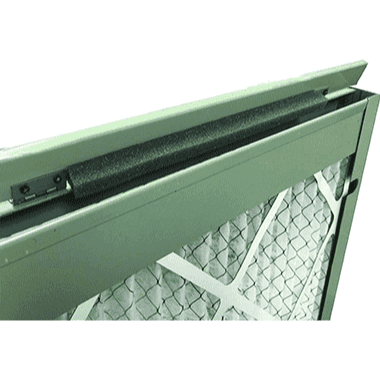 Easy-access filter
The hinged front panel allows easy access to the filter. Filters should be changed every 90 days.
Made-to-fit
SlimFit filter racks are made to fit the cabinets of our TEM air handlers and S-series furnaces.
Replacement convenience
American Standard offers high-quality replacement filters for your SlimFit Filter Rack, but you are also able to use off-the-shelf retail filters with no problem.
Equipment protection
MERV 4-rated pleated filter enables recommended equipment protection and captures allergens and pet dander between 3 and 10 microns range.