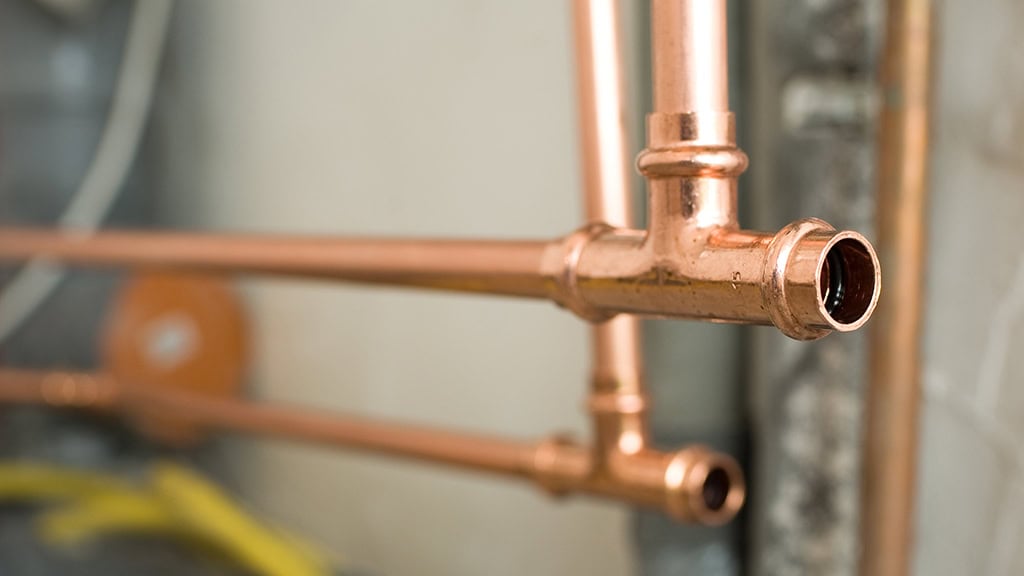 Outdated, leaky, or deteriorating water pipes can make your life stressful and put your New York home at risk for water damage.
You can regain peace of mind and reliable plumbing by repiping your home. Our qualified pros at A.J. Leto & Sons are experienced in whole-house repiping, select pipe replacement, and pipe repairs. Contact us to assess your plumbing system and recommend improvements.
The appropriate plumbing fix may involve a simple repair or a single pipe replacement. However, a plumbing system with extensive damage, or many outdated, deteriorating pipes, can be a good candidate for whole-house repiping.
If we recommend whole-house repiping, we will explain what the project entails, how long it will take to complete, and how much it will cost.
A.J. Leto & Sons specializes in plumbing projects for homes and businesses in Johnson City, NY, and the surrounding areas. We handle leak repairs, sewer repairs, clogged drains, water heaters, and other services. Call us today for a free consultation.
When Should You Repipe Your Johnson City, NY, Home?
A major renovation or addition to your New York home is the perfect time to replace your old water lines as a proactive measure. New pipes will eliminate the need to open walls and ceilings in the future to fix an aging plumbing system.
Other reasons for repiping include:
Your pipes are galvanized steel, lead, or polybutylene, all outdated materials. Galvanized steel can corrode, accumulate sediment, and leak. Lead in the zinc coating on the steel may leach into the water. Lead pipes jeopardize your health. Polybutylene pipes can crack and become brittle as they age.
Your aging pipes may be leaking behind walls and above ceilings. Water stains and increasing water bills may indicate a hidden leak. Musty odors also point to leaks that can encourage mold growth in your home. Mold and mildew can trigger allergy and asthma symptoms, irritate the eyes, and cause skin rashes and other health problems.
Rusty pipes can change the color of your water and give it a metallic flavor.
Sediment buildup and corrosion may restrict water flow.
We offer flexible financing packages to help you purchase the plumbing equipment your home needs. At A.J. Leto & Sons, we take your safety and comfort seriously. 
Repiping Process
Our experts at A.J. Leto & Sons will inspect and assess the need for repiping. If whole-house repiping is the best solution for your plumbing problems and you decide to proceed with it, we will help you select replacement pipes. Copper pipes or PEX tubing are sturdy, reliable options.
The amount of time needed for repiping varies from house to house and depends on the extent of the plumbing system and the ease of accessing it. A two-story home with five bathrooms takes more time to repipe than a bungalow with one bathroom.
We strive to finish every job as quickly as possible without cutting corners on quality. We know how inconvenient it can be to experience a water shut-off.
After replacing your pipes, we restore any areas we have opened in your walls or ceilings to access your plumbing system.
What You Gain by Repiping
New plumbing enhances your home and adds value. If you decide to sell your home, it can be an attractive feature for potential buyers.
Your plumbing will deliver water without sediment, rust, and odd coloring.
You will not have to worry about leaks and poor water pressure due to sediment and corrosion.
Consider Replacing Old Pipes Today
Our entire team at A.J. Leto & Sons loves helping customers experience the peace of mind that whole-house repiping brings. We are happy to talk with you about your Johnson City, NY, area plumbing needs and our affordable solutions. Call us today at 607-321-1743 or request service online.