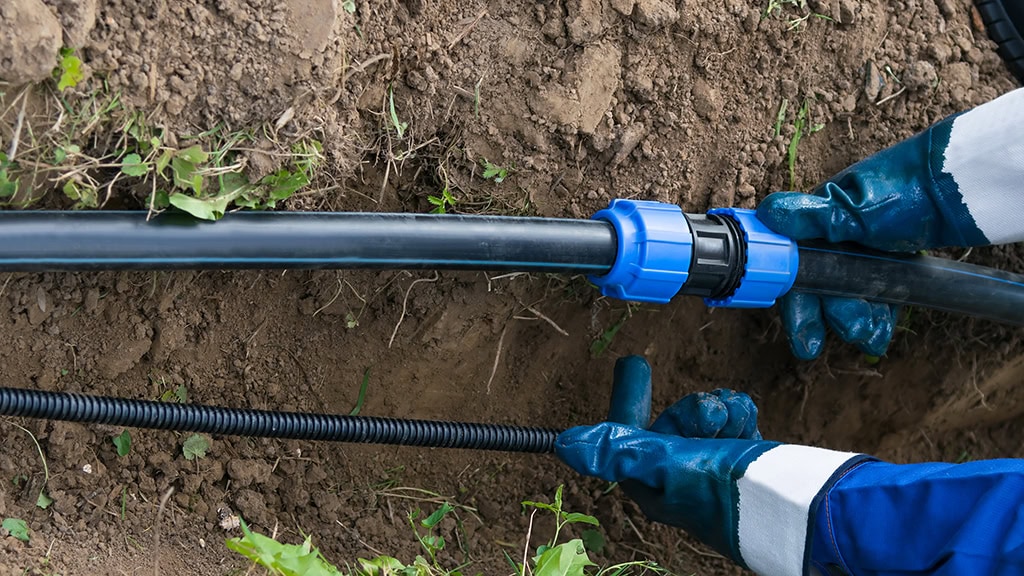 Does your home have a faulty or outdated sewer line or waterline? Trenchless sewer or waterline replacement could be exactly what you need to improve efficiency and protect your health.
A.J. Leto & Sons offers sewer line and waterline replacement services here in Binghamton, NY, and the surrounding areas. We pride ourselves on providing top-quality plumbing solutions that minimize any impact on your property or disrupt your daily routines.
A.J. Leto & Sons specializes in sewer line services, sewer line inspections, sewer line installation, sewer line replacement, sewer line repairs, and sewer line maintenance. Call us today for a free consultation!
Trenchless Sewer Line Replacement Work in Binghamton, NY
Pipe bursting is an effective way to replace your sewer line without having to tear apart your entire property. This method involves breaking your current damaged or aging pipe and replacing it with new piping.
The process begins with a sewer camera inspection so we can properly assess your current sewer line. Then, we will dig two small holes at both ends of the pipe's location so we can feed a steel cable underground through your sewer line.
Our team of experienced professionals will use the appropriate tools and equipment to simultaneously break apart the old pipes and replace them with new piping.
What Is Trenchless Waterline Replacement?
Our A.J. Leto & Sons professionals offer trenchless waterline replacement, an affordable and safer alternative to traditional methods that force you to dig up your yard.
Our experts will begin the process by digging two small holes—one where the waterline begins and another where the waterline ends. A new pipe will be placed into the existing pipe, and a tool will help burst the old pipe so it can be completely replaced by the new pipe.
Traditional Versus Trenchless Waterline Replacement
The traditional method for waterline replacement can be costly, and the results aren't as long-lasting. Trenchless waterline replacement is a more affordable option since the labor is less intensive.
With the trenchless method, your property won't be damaged, and you can expect minimal to no disruption. Plus, you can rest assured your waterline won't be negatively impacted. It is a safe and environmentally friendly option that can even result in safer and cleaner water.
We Are the Sewer Line and Waterline Replacement Experts
A.J. Leto & Sons can provide a clean and safe sewer or waterline replacement solution for your Binghamton, NY, area home. Call us at 607-321-1743 or request service online today.
Need Sewer Line and Waterline Replacement Service?
Contact the experts at A.J. Leto & Sons.