American Standard Platinum 80 Gas Furnace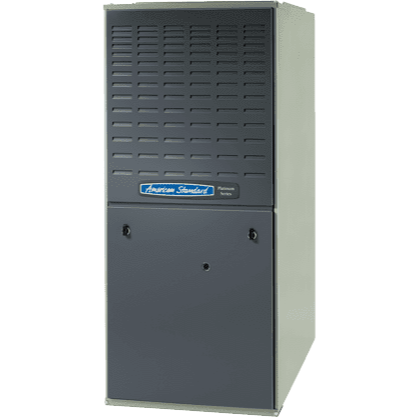 Flexible Temperature Control
While this gas furnace does a great job heating, match it with a heat pump to enjoy energy saving benefits and a more complete temperature control experience. That means, the heat pump can act as the primary source of heat in milder temperatures, but when the weather gets cold, your system activates your furnace to deliver the heat you need.
Communication Technology
The Platinum 80 gas furnace is compatible with American Standard AccuLink™ Communicating System. With this communicating technology, homeowners can remotely adjust settings and program alerts, so you know your system is working at its best.
Steady, Warm Air
With the Platinum 80 gas furnace, you'll be met with consistent, steady flows of warm air, so you don't need to worry about uneven indoor temperatures again.
Built to Last
You won't have to worry about this furnace withstanding the test of time. Its cabinet and components are durable and built to deliver comfort for years to come.