American Standard Platinum Humidifier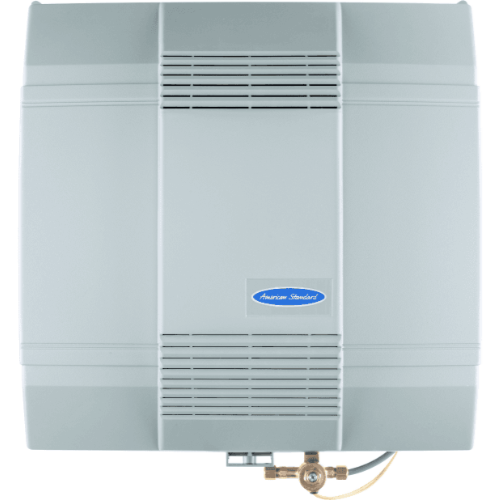 Automatic Humidity Control
The Platinum Humidifier uses an optimal outdoor sensor to monitor temperature to maintain the correct indoor humidity levels all year long.
Control Mineral Buildup
Flow-Through Design helps control mineral buildup, minimizing maintenance and protecting your home.
Cleaner, Hydrated Air
Reduces dryness while also cleaning your air so you can enjoy comfort and relief from allergies, static, dry skin, and more.
Quiet Operation
So quiet, you'll barely notice it's running as it delivers up to 50 percent more moisture than comparable humidifiers.