American Standard Silver S8X1 Gas Furnace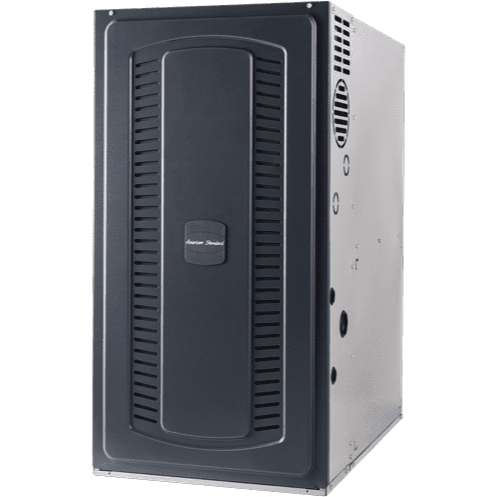 Steady, Warm Air
With the Silver S8X1 gas furnace, you'll be met with consistent, steady flows of warm air, so you don't need to worry about uneven indoor temperatures again.
Flexible Temperature Control
While this gas furnace does a great job heating, match it with a heat pump to enjoy energy saving benefits and a more complete temperature control experience. That means, the heat pump can act as the primary source of heat in milder temperatures, but when the weather gets cold, your system activates your furnace to deliver the heat you need.
Energy Efficient System
This gas furnace may help you increase your overall cooling efficiency rating by two SEER points when installed as part of a complete system. Plus, save on energy while reducing greenhouse gas emissions with a system that surpasses government energy efficiency standards.
Built to Last
You won't have to worry about this furnace withstanding the test of time. Its cabinet and components are durable and built to deliver comfort for years to come.