American Standard Silver TEM8 Air Handler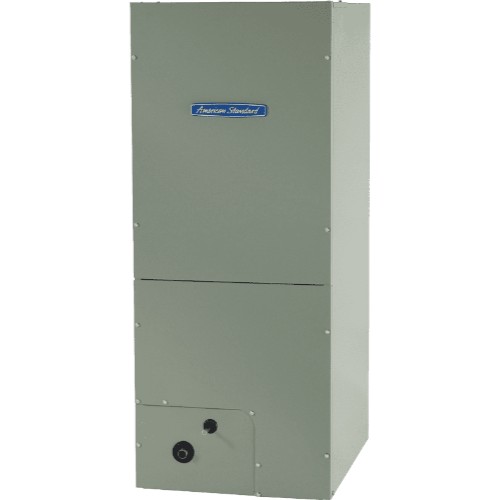 Reliably Built
The Silver TEM8's unique cabinet helps it lose less energy. It also takes in less dust and moisture from the space around it, allowing it to work efficiently all year long.
Communication Technology
With AccuLink™ technology or 24V connectivity, your Platinum TAM9 can communicate with key parts of your system. This means you can enjoy enhanced comfort and efficiency at home.
Quiet Comfort
Discover the Vortica™ Fan Blower that improves airflow, runs quietly, and uses less energy.
Durable All-Aluminum Coils
An all-aluminum coil is more resistant to rust and corrosion than a standard copper coil. This coil extends the life of your air handler so you can enjoy comfort for many years.